TYPICAL CALIBRATION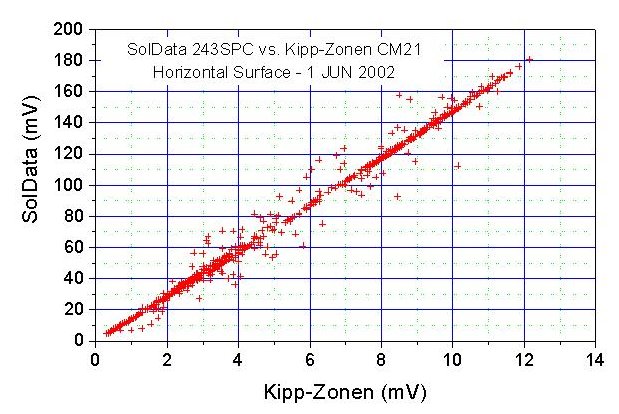 Typical calibration results. The SolData pyranometer reacts instantaneously to changes in irradiance, while the thermopile instrument has a response time of several seconds, so data collected during cloud passages deviate from the straight line.
DAILY SOLAR IRRADIANCE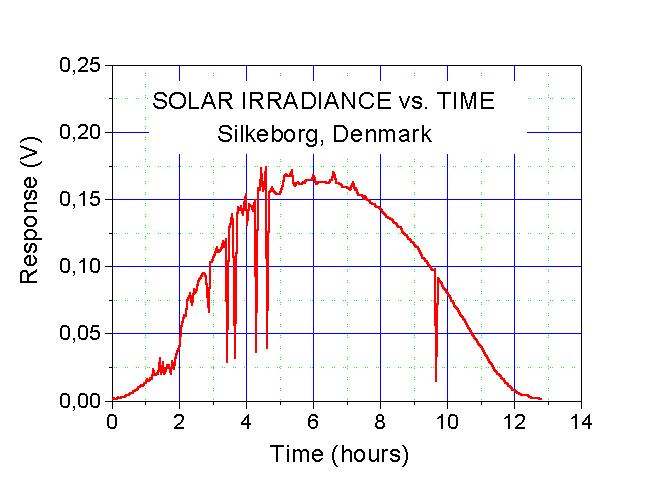 A SolData pyranometer will typically yield results like the data displayed here for a clear spring day in Denmark (56 N). The area under the curve corresponds to the total daily global solar energy e.g. measured in kWh per square meter.
TECHNICAL SPECIFICATIONS

| Mass: | 400 gram |
| --- | --- |
| Size: | 100 x 100 x 25 mm |
| Cable: | 300 cm, 2 lead unshielded |
| Detector: | Photovoltaic silicon cell |
| Spectral response: | 300-1150 nm (see note) |
| Spatial response: | cosine to ca. 700 |
| Supply voltage: | none required |
| Output voltage: | ca. 160 mV per kW/m2 |
The price of a photovoltaic instrument is about 10-20% of the price of a thermopile instrument. The high output signal makes is easy to collect data without amplification. Signal conditioning units are available if another voltage range is desired.
TEMPERATURE COMPENSATION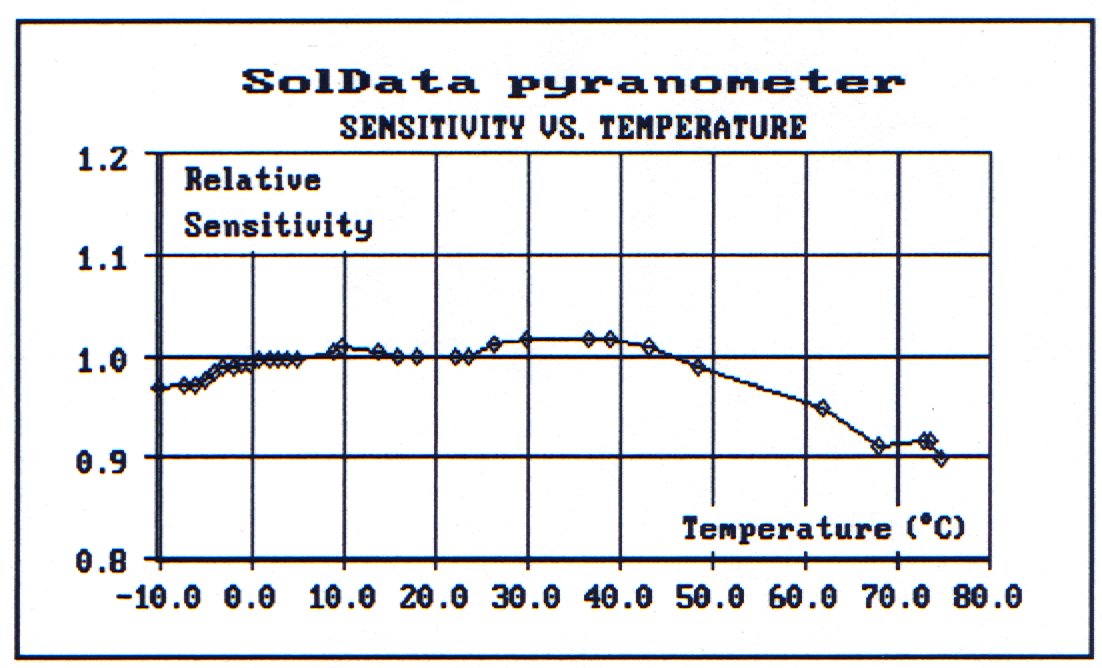 A SolData pyranometer is temperature compensated to within about +/-1% from -5 0C to 50 0C. Temperature compensation is achieved by means of a selected thermistor (NTC resistor)-shunt resistor combination.